Product Suite
Introducing
LeadXL Lead Analytics by iLeads.com
LeadXL quickly pinpoint's key financial data on any prospect and their property.  
Leveraging the iLeads.com Lead Analytics tools can help lenders streamline advertising channels, allowing for growth in market share, and return on investment. Know what your competition is doing before they do and adjust your lending activities pro-actively, in real-time.
Today, over a million leads, run on the LeadXL data platform, every month.  With over 90% of the mortgage lead market analyzed monthly, we know more about who is funding, what is funding, and how many leads are funding than any other source.
Want to close more leads?  
Give us a few seconds. We'll show you
what your leads 
are really telling yo

u
.
LeadXL GateKeeper is a real-time collateral analysis & delivery platform for mortgage leads.  
Built for lenders, GateKeeper provides real time fraud prevention, analysis, verification and filtering of consumer mortgage leads from any source.
How do we do it?  GateKeeper analyzes and enhances any lead source with current up to date title, lien, tax, valuation, sales history, comparable sales, property characteristics, and much more in about one second.
GateKeeper uses that new information to analyze, grade, sort and route leads in real time to our Lending clients.
Concentrate on funding loans…GateKeeper's Got Your Back.
You've made a significant investment in customer acquisition.  LeadXL Performance is loan / lead level marketing reporting to ensure that investment is being spent wisely.
Put simply, LeadXL Performance alerts lenders if a lead funds, and with whom…nationwide. 
With that data Performance can examine every dollar of your marketing spend to measure actual funding potential and ROI, and much, much more.
Performance tells lenders exactly what happened with each and every dollar of their marketing spend.
LeadXL Revive is up to date collateral analysis and dispositioning of your old lead or customer database for re-marketing.
How do we do it?  Revive analyzes  and appends your existing clients (or leads) database with 271+ up to date title, current lien(s), tax, valuation, sales history, comparable sales, property characteristics, and much more.   
Revive uses that data repository to analyze, grade, and identify new prospects in your existing database.  Revive allows you to realize new ROI on leads or clients that you may not have the ability or time to analyze yourself.
Recycle your marketing investment over and over again!
RealTAG turns prospects into clients by instantly delivering a wealth of personal, privacy free qualification information about the prospect in less than 5 seconds.  If you originate loans, sell real estate, or operate a real estate based call center, RealTAG will change the way you sell!
With only a name, and address, RealTAG delivers a complete easy to understand property based background report on your prospect.  Think of RealTAG like a "free" look at the client's credit report…
Since most consumer's current home is their greatest asset and the source of their next loan, or move, RealTAG gives you an up to the minute qualification snapshot.
Because not all buyers are liars…

Over 1,000,000 Leads
Run On the LeadXL Platform Every Month




Our Lead Analytics Drive...
Lead Purchase Decisions 

Today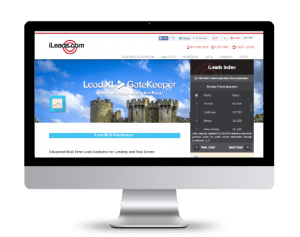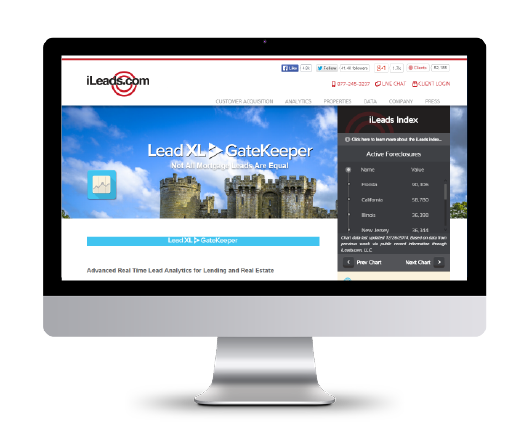 Real 25%+ Closing Rates
If you run a sales organization, you know that some companies are highly effective converting leads, and some are not.  What's the difference?  Both the source of leads, coupled with the ability to close the ones that are winners before the competition!
Our suite of products is built with the simple idea that marketing and sales is war.  The winner is usually the organization that has the best (lead) intelligence.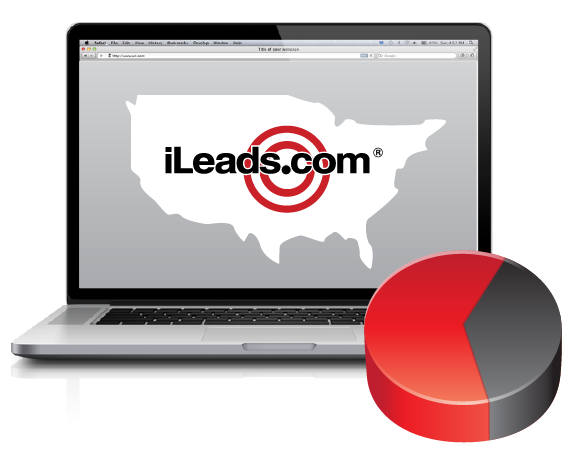 No More "Bogus" Leads
Every marketer wants the best leads for their sales floor.  And nothing makes a marketer cringe more than hearing "bogus lead" from their troops.
LeadXL can help solve the problem by allowing our clients to screen leads
 based on hard to defeat, inaccessible data including t

itle, current lender, lien date(s), and loan balances.
LeadXL's data set is unique, and can defeat lead fraud and "bad leads" before your floor can cry "bogus"!
Over 99% of The Homeowner Population
The LeadXL platform of products covers nearly the entire US residential homeowner population.  With data coverage like that available, you'll never worry that we'll miss, or not be able to give you the crucial guidance that enable more closings from every lead.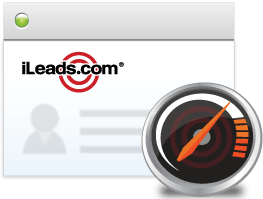 Real Time. Up To Date. Critical Data
LeadXL will tell you more in seconds about any lead than you would find out in hours of homework!  No more guessing, no more missed opportunities.
What's more, LeadXL is built on the same data that banks use to make critical financial decisions about properties in their portfolio.  Couple that accuracy with instant decision capabilities, and you have the recipe for a highly effective sales organization.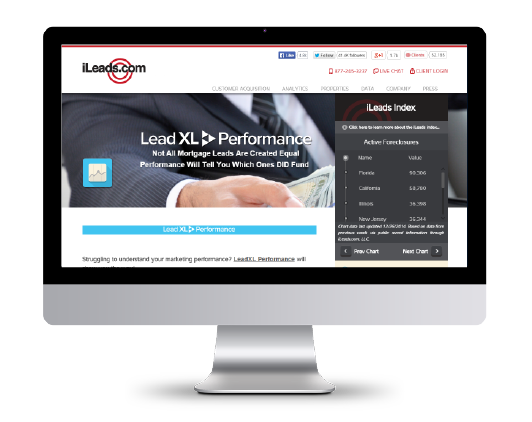 iLeads.com
We're far from just another lead company

The LeadXL Analytic Suite
Offering our clients unparalleled insight into their leads and customers, from the first time that they say "hello".  Call us today at (877) 245-3237 or click here for more information on what LeadXL can do for you today!
We'll show you what 50,000+ past and current clients already know about iLeads.com…

Success!