Real Estate Industry
Real Estate Solutions for Realtors from iLeads.com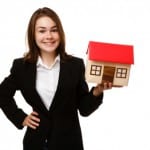 RealTAG was built for realtors with the simple supposition that the more you know about a prospect, the more you're likely to close. Combining industry leading predictive modeling as well as over 225 pieces of information on 145 + million homeowners, RealTAG delivers a concise financial view of your prospect in less than five seconds flat!
RealTAG was designed to be simple to use and easy to understand so that realtors can use it anywhere – even "live" in open house situations. Simply type in a name and current address of your prospect, and we'll tell you everything you need to know to work with them effectively.
Some questions that our scoring can answer for you:
How hot is the prospect?
What's their annual income?
How much equity do they have?
We can answer these and many more questions with over 225 pieces of information on every prospect!
RealTAG from iLeads.com can help you grab more listings, close more buyers, and take market share. Click here or call (877) 245-3237 to speak with an Account Executive for more information on how iLeads.com can help you grow your business today.